United Kingdom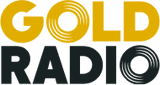 Gold plays a fantastic mix of classic tracks from decade defining artists and era such as The Beatles, The Rolling Stones, Buddy Holly, Elvis Presley, Blondie, The Who, Aretha Franklin, David Bowie, The Beach Boys, Diana Ross, The Eagles, Rod Stewart, Stevie Wonder and Elton John - just to name a few!
---
Gold radio is a oldie radio station that most programming is broadcast from the Gold network studio in Leicester Square, London. Just like its sister stations Capital, Heart and LBC, it is also owned and operated by Global. Was launched on 2 July 1988 and until today it continues to play Classic hits music.Slogan
: The Greatest Hits of All Time.
Address : Gold 30 Leicester Square London WC2H 7LA
Email : [email protected]
Phone : 0345 231 88 88
🎶🎶🎶 👍