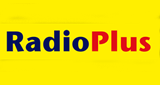 Radio Plus - Breaking News from the strongest and best informed. The Number 1 Radio Station in Mauritius.
N °1 radio in Mauritius for free. 
Radioplus
 is a private radio station owned and broadcast by Defimedia group, a leading media and communication company in Mauritius. It started operation in 2002 with a private commercial free to air FM radio broadcasting licence
 issued by the Independent Broadcasting Authority - Mauritius.
Radio's slogan is "Ecoute ou Pou tende"
---
Radio Plus est l'une des
radios FM
les plus chaudes de l'île Maurice, elle offre à ses auditeurs toutes sortes de chansons populaires possibles d'un large éventail de genres pour offrir un plaisir de divertissement ultime à leurs auditeurs vivant à Maurice ou ailleurs dans le monde.
Écoutez Radio Plus la radio N°1 de l'ile maurice gratuitement

Address : Adresse: 4B Rue Labourdonnais, Port Louis, Mauritius
Email : Emailwebmaster@defimedia.info
Phone : Numéro de téléphone: +230 207 0666
🎶🎶🎶 👍