United States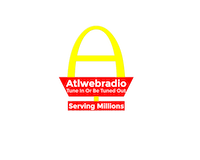 Atlwebradio is an internet radio station from Atlanta, Georgia, United States, providing Urban Top 40 Adult Contemporary Hip Hop, Rap and R&B music.
---
Atlwebradio.com began as Nworcsradio.com in September of 2001. Atlwebradio has been visited by over 17 million people on over 150 countries worldwide. For over 16 years, Atlwebradio has focused on developing independent artist online via airplay and interviews, website placement, listener polls, internet radio distribution, consultation for copyright, publishing, spin royalties, and online distribution. Atlwebradio.com also assist in the marketing and promotions for small businesses to Fortune 500 corporations via website promotions, commercial on-air advertisement, and live remote broadcasts.Atlwebradio is an active Stream Licensing LLC. affiliate, that is legally licensed by Ascap, Bmi, Sesac, Socan, and Soundexchange for royalties and performance fees.Looking forward Atlwebradio.com will deliver a more creative platform consisting of several different genres of music and diverse programming.
---
Independent Friendly Radio Station WAWR-db Atlwebradio Atlanta's #1 source for Hott New Hip-Hop, Rap, and R&B music. Tune In, Or Be Tuned Out!
Address : 3610 Dekalb Technology Pkwy Ste 170 Atlanta, GA 30340 (404) 919-9363
Email : [email protected]
🎶🎶🎶 👍