United States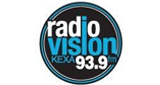 Radio Visión Nació en el corazón de Dios para la costa central de california Usa. Radio Visión es el compromiso de expandir el Reino de Dios.
Listen to Radio Vision live. Escuche Radio Vision en vivo
Radio Vision was born in the heart of God for the central coast of California USA and is the commitment to expand the Kingdom of God
Address : 548 E. Alisal St. Salinas.CA. 93905
Email : radiovisionsalinas61@yahoo.com
Phone : 1-831-800-3100
🎶🎶🎶 👍
live
Average rating:
1 reviews
Nov 5, 2020
God bless this station greatly. It has been a great blessing for me. Something Big came!